I usually start out every New Year with a long list of Resolutions that I try to stick to, but day after day, seem to get lost in the shuffle of life.  This year I have a new approach.  I'm going to start small in 2011, scratch a few things off my list, and build up from there. – This way the goals on my list aren't so daunting!  So, here's my short list for now:
1.  Spend more time on OurFifteenMinutes.com!  As obvious as this one is, I'd like to set aside some extra time every day to blog, return emails, and continue to build a small community filled with positivity.
2.  Write more hand-written letters to friends and family.  Does anyone do this anymore?  The simple gesture goes a long way and lets you be creative!
3.  Cook one nice dinner at home per week.  Table settings and all!
4.  Be early!  Not just on time, but early.  There's no use stressing on being late all the time.  It's considered normal to be fashionably late in LA, but sometimes, it's just plain ole' rude.  If you don't value other people's time, then you lack respect.  Simple.
WHAT ARE SOME OF YOUR NEW YEAR'S RESOLUTIONS?
xo Tracy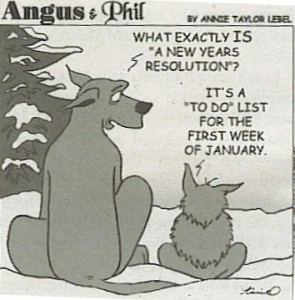 14 Responses to "Tracy's New Year's Resolutions"