Hello everyone,
First step of "I CHOOSE ME"  has been completed. You shared your story, you have accepted who you are, you have told us who you love and shouldn't love and now what?
In addition to your sharing the tough times with us, we would love to also hear the good times. Tell us what is awesome in your life: Coming out, traveling, your favorite cup of coffee, your dog, your job, your celebrity crush, your kids, anything that you are obsessed with. You all might know my current obsession is chewing on ice once it becomes a little softer and crunchier and I have let the world know. Tracy wishes I'd like wine or something else that doesn't make any noise.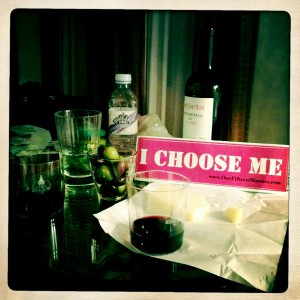 If you specialize in anything and want to share that talent with us by designing a picture, drawing a cartoon, writing a poem, making fun of yourself, making videos, sharing your favorite apps and messing with pictures like Rosie does daily-We would like to see that too!
Being gay or figuring out who you are is heavy at times and we offer so much more than our sexuality.
So are you up for the challenge? Contest ends January 1, 2012
Share with us the good stuff and the post that gets the most attention will get a special present from Tracy and myself.
READY, SET, GO!
oxox Stamie
4 Responses to "Tell us your "I CHOOSE ME" happy moments contest."