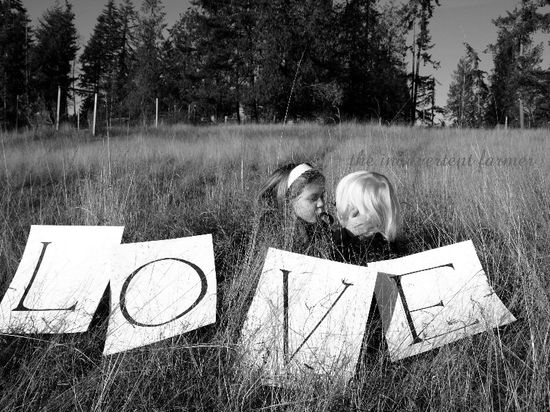 1.  You decide to stay home and watch IMAGINE ME & YOU….again.
2.  If you buy your boyfriend a copy of THE REAL L WORD.
3.  If your answer is always the "Abbey" whenever your are asked where you would like to go for breakfast, lunch, dinner or a drink.
4.  When you invite all of your best girl friend's to go on a SWEET Cruise.
5.  You pop the big question on VDay, but it still doesn't mean you can legally marry.
6.  You say you're totally straight, except if you met that girl with the dreads on THE REAL L WORD.
7.  You tell your boyfriend that you don't feel well and spend the night with your "best friend".
8.  When your Mom asks you who's your Valentine and you respond with "I'm too busy to date."  "Focusing on my career…"
9.   You spend hours in the Greeting Card aisle looking for whatever closest resembles your same-sex relationship.   It usually ends up with two penguins holding hands.
10.  When you're waiter automatically gives you the check no matter who you are with.
11.  If you just got a hoodie from FREE CITY. (Which is the best gift ever)
12.  When you think being called a "muff diver" is a compliment.
13.   You've already been thinking about next year's Dinah Shore Weekend, and it's only June.
14.  If Autostraddle.com is a bookmark on your computer.
15 Responses to "14 Ways you Know you're a Lezzie on Valentines Day!"